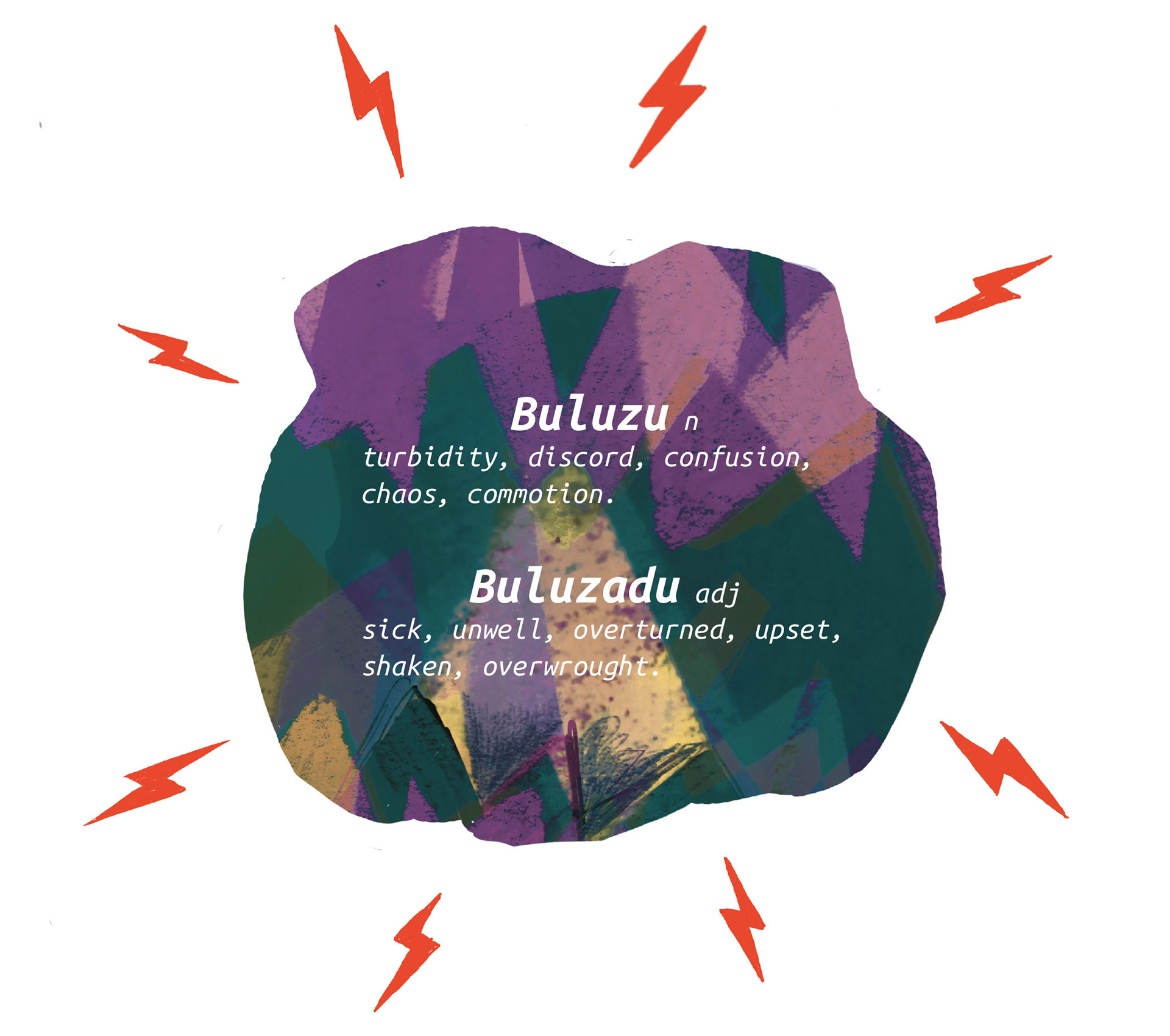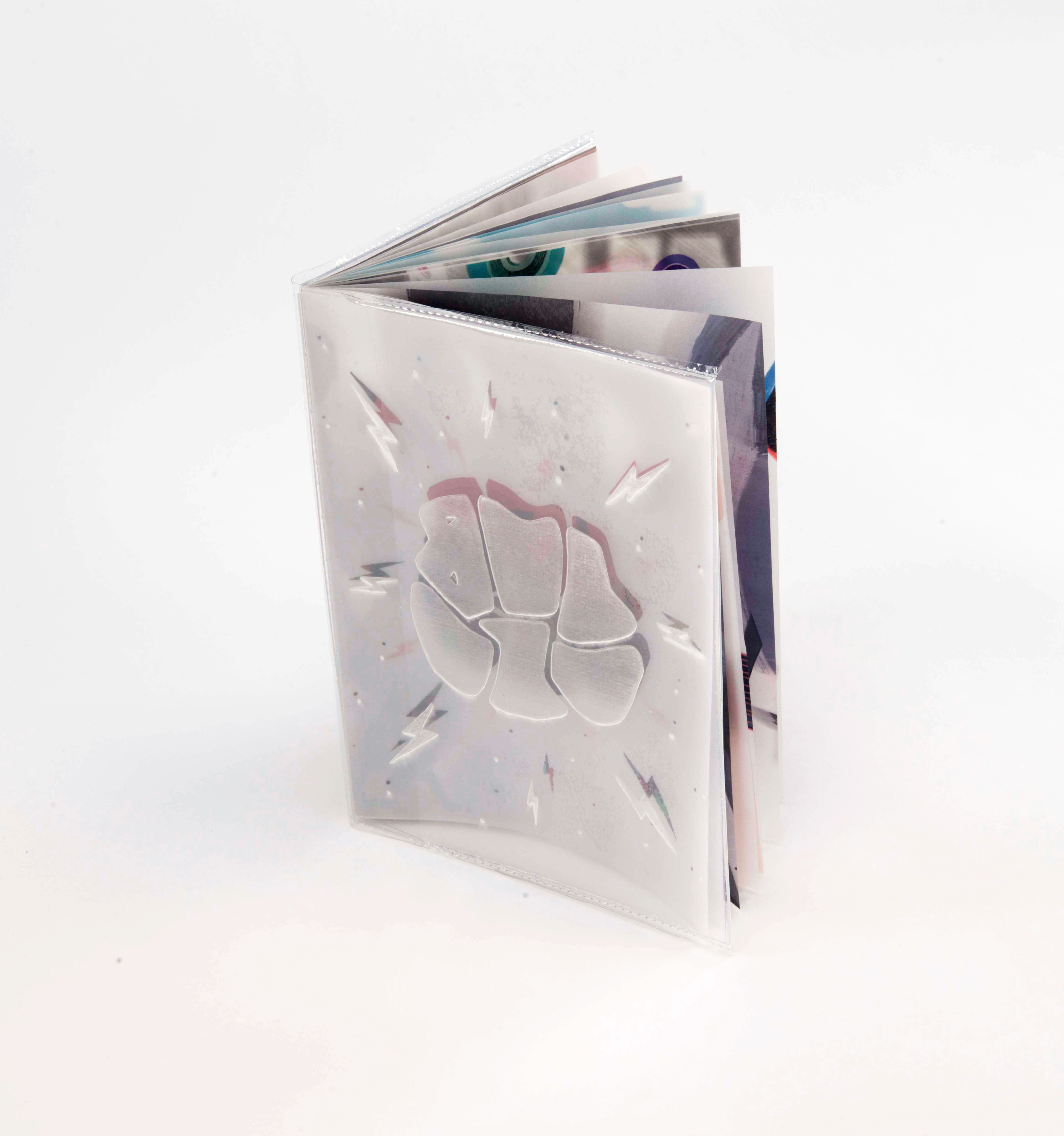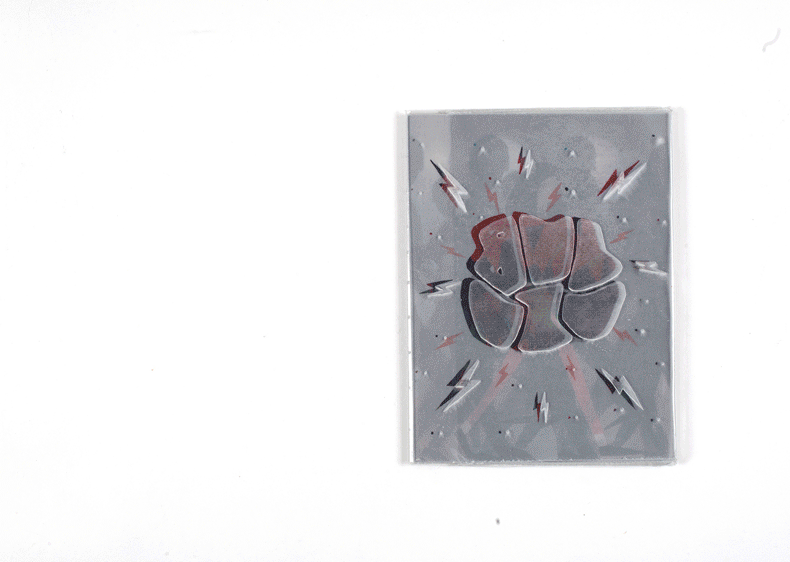 The project had origin from a research
about

kitsch
that soon became an
investigation and a reflection
about our time: our world is mutating, and in the confusion that is surrounding us it seems we have lost the direction. 
We are too busy in moving around that we have forgotten where we are going. 
We should all stop a second and take a break to understand where we are and where we want to go. 
Buluzu (that in Sardinian means turbidity, discord, confusion, chaos, commotion)
is a journey into the chaos which, page after page conducts us towards
a question: "what next?". Buluzu represents the chaos but it's also a key to pause it and find the way.
The book is made with transparent materials: the cover is realized with PVC and 3mm acrylic on which is engraved the title and the pages are printed on Fedrigoni Golden Star K, extra white 80gsm.