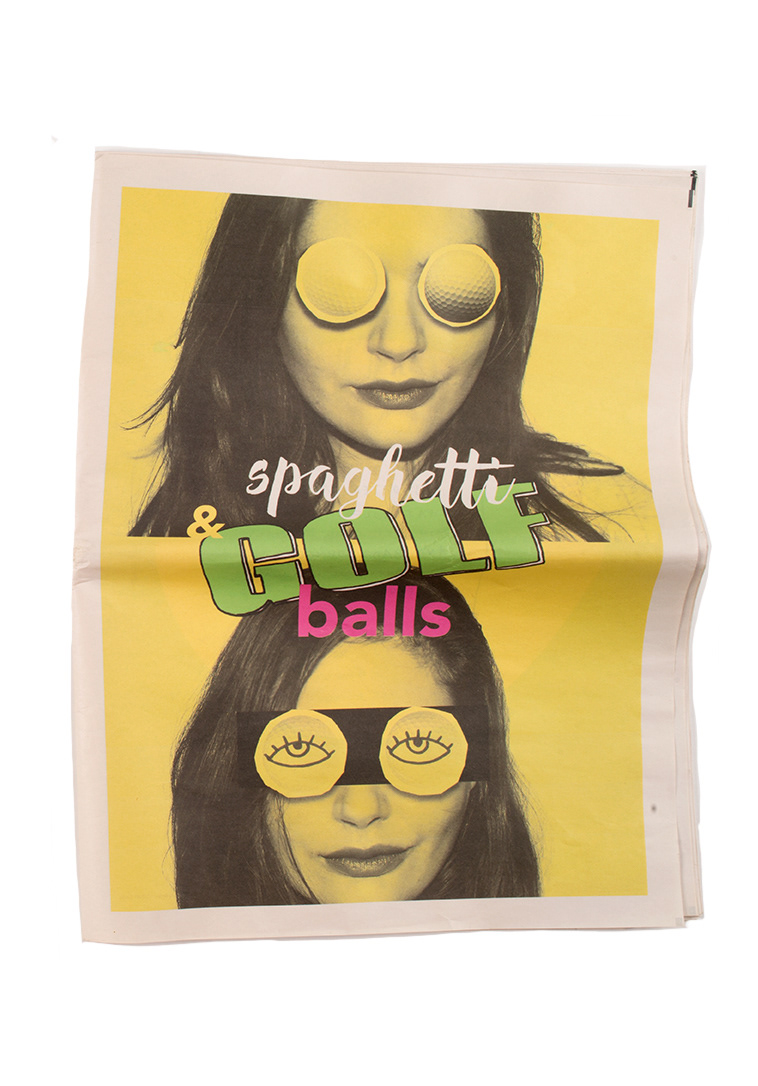 The idea of "Spaghetti & Golfballs" had originated from the necessity
of pushing myself in learning something new in my life which could be
a pretext to experiment and try something new in the design fields.
The final result is a newspaper that tells my story in the world of golf: my initial prejudices, my curiosity and my enthusiasm once I started.
I face golf from a different point of view: representing the rules, telling how difficult it is, telling a story of war and golf in Afghanistan, realizing a series
of postcards with images of golf course taken from Youporn...
The whole project was an experiment, so there are parts that work better than others. But even if the project is not perfect, it changes my way of doing design. Watching the things from different point of views without prejudices, allows me to do not have any limits in my design process.